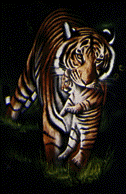 Mathews Is Love...
...and always will be, as old Shailer no doubt intended.
Supposedly there's now an official site for current Mathews House residents supported by Residence Halls & Commons. But here I had all this wonderful, big-ol'-retch-of-nostalgia-inducing stuff that needed a permanent home, so here it is. This is also intended to be a space for Mathewsniki new and old ("old"??!) to touch base - hence the guestbook. Sign it. Let us keep track of you. That way, we might actually be able to invite you next time there's a reunion. Or better yet, you invite us, 'kay?
--Kate.
Herewith, the Table of Contents (or shall we call it...

The Shawn Dowling Memorial Library in Cyberspace:
Latest news, gossip, etc:

John, Clare and Isabel have recently moved to Philly, while Ed just moved to "the Bay area" after his own new job. More details to come on both fronts, I hope. Some of the rest of us gathered here in the NY area over 4th of July for a mini-reunion at Leah's parents' place on Long Island. See below for photos!

Reunion 2000 photos are here!
Goldberg's infamous Gospel of Mathews
The Official (and current) Mathews site at U of C (apparently not working at the moment - anybody know what happened to the site Geoff and Pete, et al, were maintaining?)


Visitors to this site since starting in August, 2000:

---